---
It is the best time to visit Busan for cherry blossoms in 2018. You are able to see beautiful cherry blossoms all over the city and cherry blossom festivals will be held this weekend in many places around Busan. All are welcome to join in the festivities.
Samnak Cherry Blossom Festival (Sasang-gu)
Sunday, April 1, 10:00 a.m. at Central Square of Samnak Ecological Park, Nakdonggang riverside
Gangseo Nakdonggang riverside Cherry Blossom Festival (Gangseo-gu)
March 30 – April 1 at Daejeo Ecological Park
Yunsan Mountain Cherry Blossom Festival (Geumjeong-gu)
Sunday, April 1 at Yunsan Mountain hillside road
Dalmaji and Cheongsapo Village Walking Event (Haeundae-gu)
Saturday, March 31, 1:00p.m. – 4:30p.m.
Walking Path: Haeundae Beach → Damaljigil road → Haewoljeong Pavilion → Cheongsapo Mural Village → Cheongsapo Lighthouse
For more info.: (051)749-4061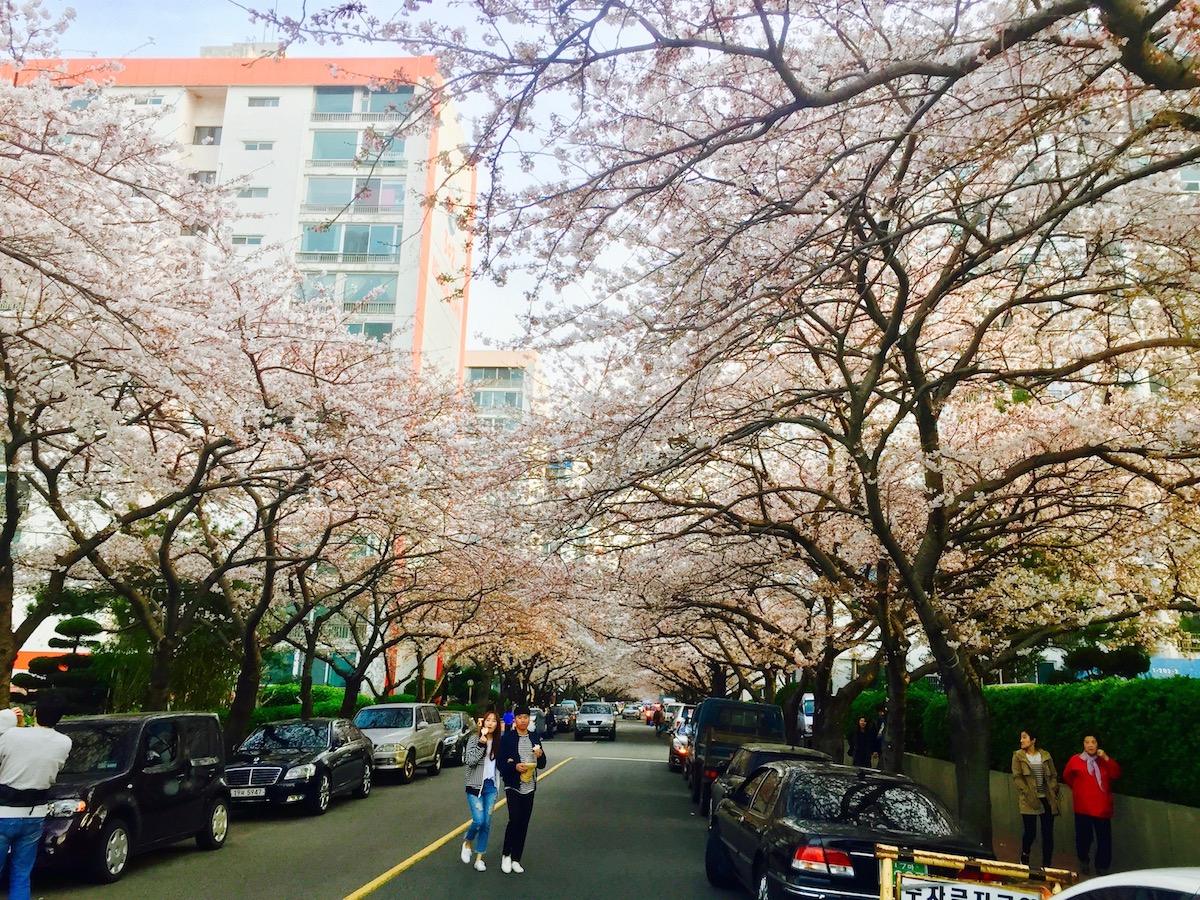 Cheonghak Cherry Blossom Festival (Yeongdo-gu)
Sunday, April 1, 10:00 a.m. – 5:00 p.m. at Haedoji Reservoir, Cheonghak-dong
Yeongdo Guryong Festival
March 30 – March 31 at Dongsam 1(il)-dong Community Service Center
Opening Ceremony: March 31, 7:00 p.m. –
Sajik 1(il)-dong Cherry Blossom Festival (Dongnae-gu)
Friday, March 30 around Sajik Samik Apartment 3-dong
Busan Citizens Park Walking Event
March 31, 9:30 a.m.-
Gathering Place: Dasom Square at Busan Citizens Park (about 4km long walking course)
Free admission