[su_heading size="20″ margin="18″]Although born in Busan but spending her formative years in England, Dahae West's love for Korean food never wavered. Now along with her husband Gareth, the successful pair have released their first Korean cookbook. [/su_heading]
George Bernard Shaw once wrote, "There is no love sincerer than the love of food."
That couldn't be more true for Londoners Gareth and Dahae West. The husband and wife team have teamed up to introduce their first cookbook, "K FOOD Korean Home Cooking and Street Food."
Published by Octopus Publishing Group in London, the book came together after years of hard work and trial and error as any good chef can attest — yet, their introduction of Korean cuisine to the London street food scene for the past three years has taken the city by storm.
Their first street food venture, Busan BBQ, has accomplished this by introducing a combination of big, bold Korean ingredients with American diner classics. By creating a menu that bursts with flavor, including fried chicken with gochujang and an east-meet-west combination of burgers — Kimchi Smash, Big Cheese, KFT (Korean Fried Tofu) and their classic Busan Burger — Londoners can experience a taste of Korea in their own backyard.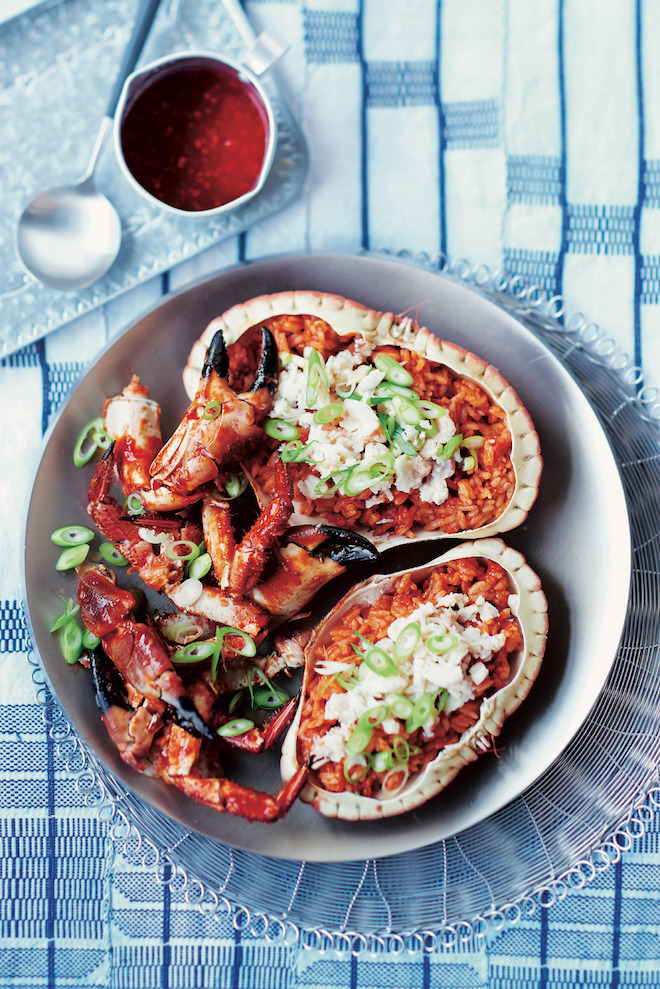 And the response? Overwhelming — and not only by the customers. They've been featured on the Travel Channel and BBC 1's The ONE Show and had reviews, features and mentions in press including the Telegraph, Independent and Stylist.
So, what seemed an obvious next step for the successful pair? A cookbook.
From a run-down on the basics of Korean cooking, including now readily available sauces, pastes and other ingredients, through chapters on kimchi and the etiquette of the famous Korean BBQ, to recipes for everything from the irresistible Bulgogi Burger and spicy, sticky spare ribs to Pajeon (seafood pancakes) and corn on the cob with kimchi butter, this book is packed with inventive, delicious recipes that will open your eyes to how great modern Korean food is.
We talked to Dahae about her new cookbook from her home in London.
What made you decide to write a cookbook?
We were really lucky to be approached by Anna (our agent) who had tried our food and loved it. I had always wanted to write and link back to my Korean roots, but had never thought that such a great opportunity would ever come along.
What's the Korean cuisine scene in Europe? Is it as popular as the Korean media makes us believe?
Korean food is definitely a trend that's growing in Europe, particularly in London. Nowadays, you'll often see gochujang and kimchi sneak onto restaurant and pub menus, there's more talk about how to use Korean ingredients in the press, and even supermarkets are starting to take notice as we've noticed a growing number of pre-packaged meals described as being Korean.
There's so many great recipes in your book — Which one is your favorite?
All the recipes in the book are really personal to us so it's hard to pick just one…the ones we cook at home the most often though are probably the Haemul Pajeon (Crispy Seafood Pancake), Myeulchi Bokkeum (candied anchovies) and the Blueberry Mandu (which has to be one of the most easiest desserts to make!)
What's your best advice for people who want to try your recipes?
Go outside your comfort zone and try something new — you might be pleasantly surprised. For example, a lot of people turn their nose up when they hear the word "tofu," but are completely won over when they try Dubu Kimchi as the silky tofu is the perfect partner to tangy kimchi and fatty pork.
Have you always considered yourself a "foodie"?
Food has always been a hugely important in my family as we often get together for big family gatherings where eating a big meal together plays a really central role. My mum is also a great cook and enthusiastically grows her own veg — it's always inspiring to see how she'll just throw things together to create the most delicious dishes. She's definitely had a big influence on me, my love of food and the way I cook.
Tell us: What's in your refrigerator?
It's a bit of an eclectic mix…Milk (we drink a lot of it in our house), myeulchi bokkeum (it's an essential banchan for me), a variety of vegetables, steaks, doenjang, Greek yoghurt, some yangnyum jang, pesto, limes and chicken thighs (the best part of the chicken).
You can buy the book K FOOD by Dahae & Gareth West, published by Mitchell Beazley, £20 www.octopusbooks.co.uk on Amazon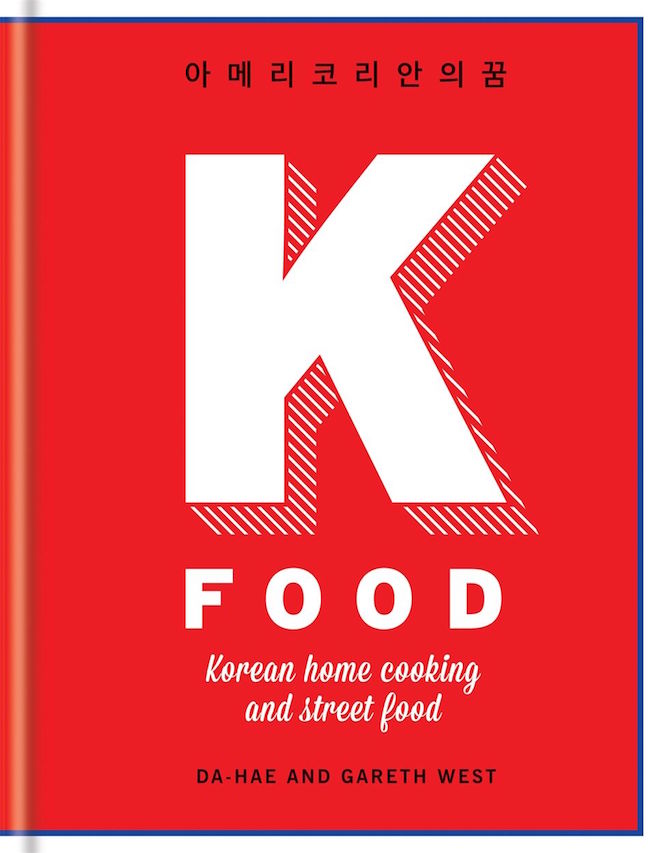 Photos courtesy of Dahae West
---