Gyeongnam province will open 26 beaches, scheduled to operate from July 1st until August 20th, for summer operations.
The beach openings will commence with 16 beaches on July 1st, including Gwangam Beach in Changwon and Hakdong in Geoje. Five more beaches, including Namildae Beach in Sacheon and Sangju Eunmorae in Namhae, will open on the 7th, followed by three beaches, including Suryuk in Tongyeong, on the 8th.
This year, as the first beach season since the transition from the COVID-19 pandemic, various events and festivals will be held to provide an enjoyable experience for tourists.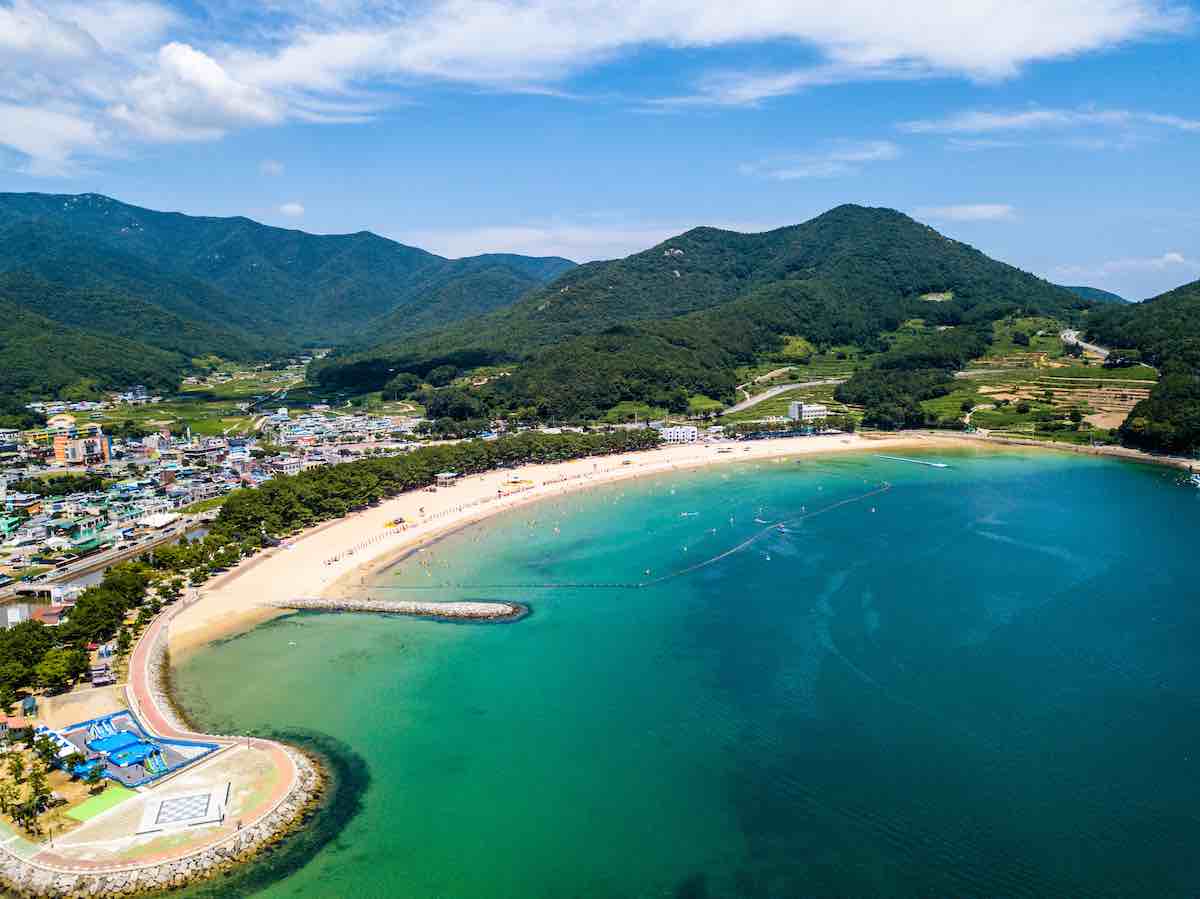 These events include a Trot song festival at Namildae Beach in Sacheon, a sirrum wrestling contest at Sangju Eunmorae Beach in Namhae, and cultural programs at Gwangam Beach in Changwon, such as beach busking and the Starlight Film Festival.
The province also introduces special themed beaches unique to the province, such as Geoje Myeongsa Beach, known as "Dengsuyokjang," which is the nation's first companion animal beach.
Additionally, all five beaches in Namhae will have separate entrance stations for dogs, catering to the increasing number of domestic companion animal households.
To ensure safety, the province has established a safety management situation room. With the cooperation of related organizations like the fire department and the Coast Guard, the room will monitor safety incidents, manage beach environments, address complaints, and implement improvement measures. Before opening, radiation surveys were conducted at four beaches to address concerns related to inaccurate information about contaminated water discharge from Fukushima.
Among the surveyed beaches, Geoje Hakdong Black Pearl Beach and Sangju Silver Sand Beach in Namhae have been confirmed to be safe, while the results for Sangju Beach are pending. Weekly surveys supervised by the Ministry of Oceans and Fisheries will be conducted once the discharge of contaminated water begins in earnest.
The province plans to deploy 210 safety management personnel across the 26 beaches to ensure a safe and comfortable beach experience. Additionally, water safety equipment and facilities, including water motorcycles, lifeboats, life jackets, watchtowers, and automatic external defibrillators, will be installed to enhance safety management measures.