Casinos in South Korea have long been entangled in a complex relationship with the nation's stance on gambling. While various forms of betting and wagering are deeply ingrained in the country's cultural history, the legality and acceptance of casinos have been subject to fluctuations over the years.
Currently, South Korea permits 17 casinos to operate exclusively for foreigners, which has led to the emergence of vibrant gaming destinations like Incheon and Jeju Island. These casinos attract tourists and visitors eager to try their luck with real money, contributing significantly to the country's tourism industry.
However, for South Korean citizens, engaging in casino gambling with real money remains largely prohibited, reflecting the government's efforts to mitigate the potential social and economic repercussions associated with excessive gambling. This paradoxical stance exemplifies the intricate and multifaceted nature of South Korea's approach to the world of casinos and the use of real money in these establishments.
The 2018 Winter Olympics provided a welcome boost to South Korea's economy, as fans, athletes and journalists from all over the world set-up brief residence in the country. Alpensia in Pyeongchang was the bustling nerve center of the games — and the South Korean market embraced them with open arms.
The gambling industry got in on the action, too. Dotted around Alpensia were huge signs advertising the nearest casino offering its services to foreigners. And the big difference here is that the casinos were marketed exclusively to foreigners — Besides online casino market in Korea, as well as in Japan, is not legal.
It reopened the debate around South Korea's gambling laws — a peculiar duality where tourists can gamble but locals cannot. Let's take a look at why the country has such a hard-line stance on gambling, and whether it's missing out on economic benefits as a result.
South Korean gambling: a background
Alpensia Ski Resort is a huge draw to foreign tourists and there is even a casino there, but it's only open to non-Koreans
Lotteries, horse racing, boat racing, and cycling are all legal forms of gambling in South Korea. However, casino gambling is strictly prohibited — with locals facing a three-year prison sentence if they're caught having a flutter at a tourist casino. What's more, any citizen found to have indulged in the act abroad can face prosecution on their return to the country. These charges are not regularly brought though and are often used in tandem with other charges to secure long-term convictions.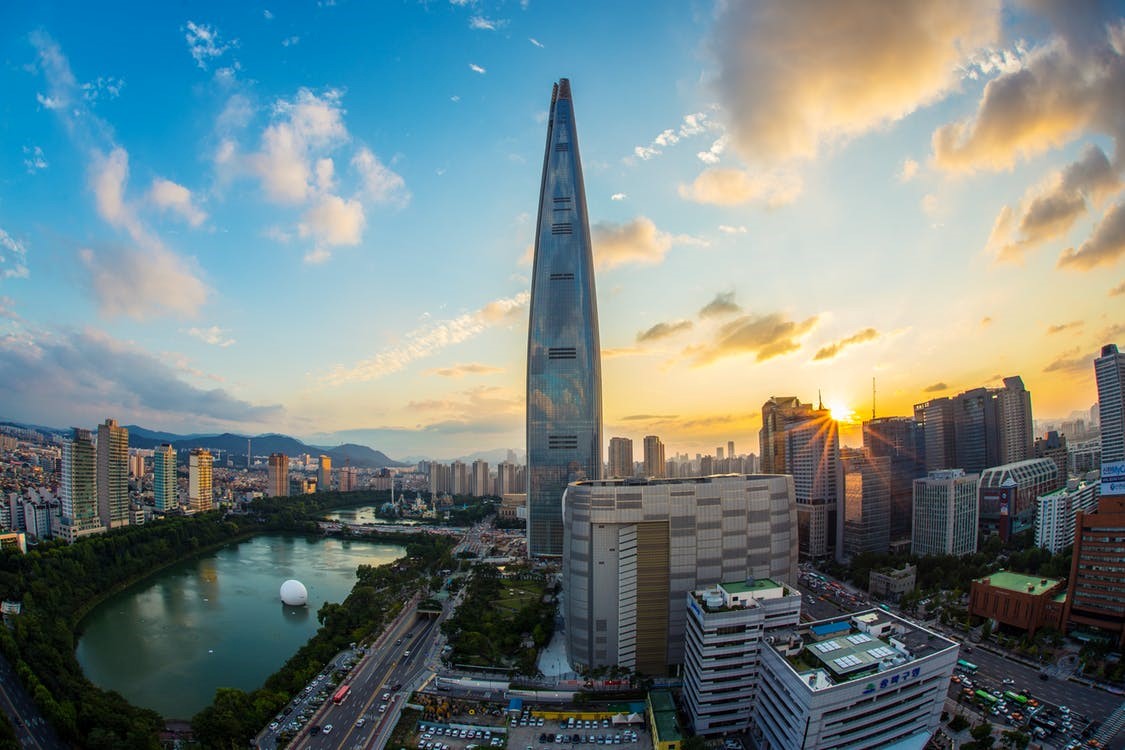 Of the 23 land-based casinos in the country, only the Kangwon Casino allows Koreans to gamble. It's no coincidence that it's pretty difficult to get there — remotely located far north of the major cities, at the foot of a ski resort.
According to a study by the Korean Center on Gambling Problems, the average Korean is two to three times more likely to suffer from gambling addiction than any other nationality. While this government organization's findings have been questioned on more than one occasion, they do tend to reflect public negative attitudes towards gambling — fostered and embedded over many generations.
What about online gambling?
Online gambling is strictly illegal in South Korea, with the government taking an active role in policing it. South Korea's National Intelligence Service recently reported that North Korea had begun to operate online gambling sites targeting South Korean players — as well as punters in China and Malaysia — to earn revenue to power the North Korean regime.
There are also a number of international companies that offer casino games to South Koreans as they are not subject to South Korean law. This includes engaging casino games and slot games that are themed across a variety of niches — from music to movies and more.
However, registering and playing with these companies is often tricky as the government has either blocked these sites or purposely slowed connections to their servers. As such many South Koreans gamble online by using VPNs to change their location.
There is an underbelly of illegal South Korean gambling providers that offer their services on the internet. But just like their customers, they are liable to prosecution from the state and there are several high-profile examples of government crackdowns on both gambling operators and players.
This means that the most premium, reputable operators steer well clear of the market, as they can be prosecuted for entering into it.
Why would South Korea legalize gambling for its citizens?
Gambling is a lucrative business and the revenues of the world's biggest operators are often unfathomable to the average Joe. In the UK, for example, the annual gross gambling yield has just breached £15 billion, with a third of this figure coming from the remote sector.
The industry accounts for around 10,000 jobs in the UK and the tax revenues help to fund the country's economy. Further to this, the British Government has imposed a 'responsibility tax' on the gambling sector.
Every gambling company operating in the UK is duty-bound by law to donate a certain amount of their income to recognized gambling charities. As such organizations such as Be Gamble Aware are recognized worldwide for their good work and support in the community.
The long-held belief that Koreans are more likely to develop a gambling problem than other nationalities could be in part down to the country's strict gambling laws. In the UK, several leading experts have argued that increased exposure to gambling through advertising and availability have led to a more mature gambling audience. In a legalized framework like the UK's, people are more aware of the dangers associated with gambling – and more able to get help.
In the US, the situation is slightly different. Outside of the gambling mecca of Vegas, gambling is fairly restricted — but it's starting to change. After the PASPA ruling was repealed in May 2018, many online operators are hoping the market will open up — as it has in a handful of states so far, including New Jersey and Delaware.
Players have so much choice when it comes to online gambling, with live casino the pinnacle of what's on offer. With the ability to connect players with real-life croupiers in real time, live casino is blurring the line between online and physical gambling, bringing an authentic experience into players' living rooms. It's not difficult to find an online casino, as there's so much competition in the industry today.
However, one casino that particularly caught our eye was this retro-style Vegas-themed operator which offers some of the best live casino games with real flesh and blood dealers.
The burning question: should South Korea relax its gambling laws?
There is an element of hypocrisy to the gambling regulation in South Korea. Nationals are restricted to gambling at just one casino yet they are free to gamble on horse racing, boat racing and national lotteries.
Foreigners are openly encouraged to avail of the 23 casinos that South Korea has to offer yet their own citizens are prohibited from visiting overseas establishments. The situation is vaguely similar over in the US, which has an equally contradictory framework in which the federal government is opposed to online gambling despite pulling in massive amounts of revenue from tourists in Vegas.
Without doubt, South Korea would reap the economic rewards of gambling if it were to loosen its laws. The gaming market is one of the world's few economic success stories right now — worth an impressive $525 billion and growing, at a time when many global industries are stagnating.
However, opening its industry up completely to its citizens might be a step too far and too early. Given the country's negative attitudes to gambling, which has been fostered by its government, it might be a case of taking baby steps for now. After all, any move by politicians to loosen the casino gambling laws would be greeted with hostility by the general public. Opening up South Korea's 22 foreigner-only casinos to nationals would be a guaranteed vote loser and therefore looks unlikely to happen any time soon.
But given the pressing economic arguments in its favor — and the fact that gamblers would be more protected and aware of the dangers — must have some politicians discussing its merits.