---
Haeundae R, the first Starbucks Reserve premium outlet in the city, recently opened early last month at the Kyungdong Jade Building in Haeundae.
It is the 100th store in Busan and has a total floor space of about 720㎡ (218 pyeong), which is about 208㎡ (63 pyung) on ​​the first floor and about 512㎡ (155 pyung) on the second, making it the largest one in the city.
Here is a sneak peek of what you can expect at the newest premium store in Busan.
The entrance is easy to find, located at the Kyungdong Jade Building on Haeundaehaebyeon-ro next to Ocean Tower.
A very spacious entrance with high ceilings offers an inviting welcome.
A larger than normal selection of pastries, sandwiches, wraps and burritos are available.
If you're ordering from the premium menu, you'll need to pick up your coffee on the second floor.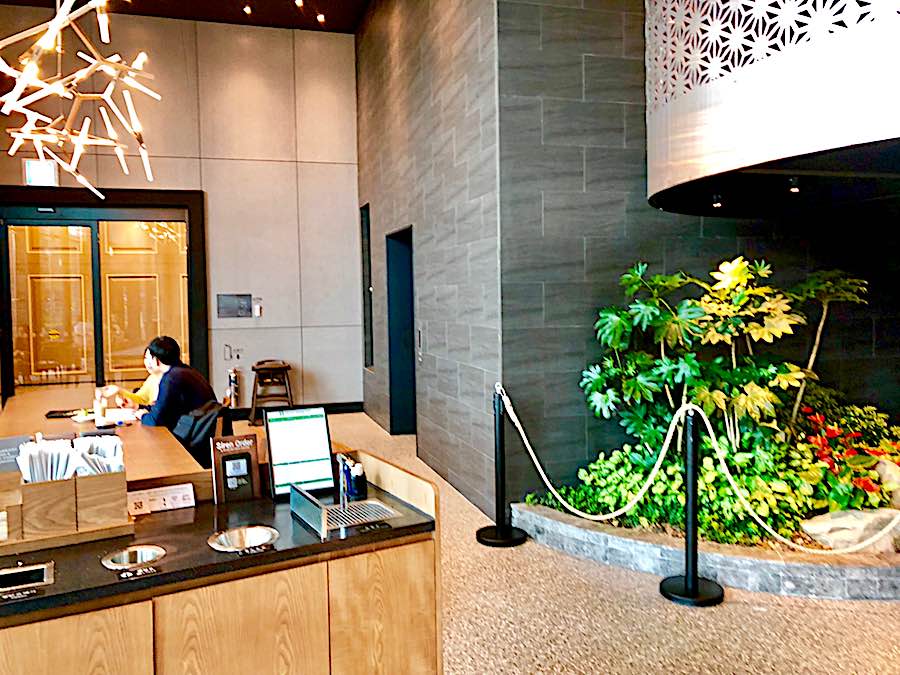 Though the first floor is very spacious, there are only 26 spaces for seating. An elevator or 3 floor spiral staircase will take you to the second floor.
The second floor has a space of 512㎡ (155 pyung) and can accommodate about 175 people. It's well-designed, however, one big knock against it is the lack of outlets for computers or phones.
The second floor also includes a variety of seating options including a larger conference room with seating for around 12.
Lovely views of Haeundae and Dongbaek Island make enjoying your experience even more memorable.
The reserve menu is composed of Reserve Beginning Flight and Reserve Bruce Perrier, which are currently operated only at six stores in the country.
Starbucks' first reserve bar refrigerator showcase reserve cakes such as Earl Gray Milk Cake, Nutella Devil's Cake and 'Tiramisu Ball', which could only be experienced in Seoul.
The Teavana Bar offers a wide variety of premium teas.
My drink came with a free biscotti, a perfect compliment to enjoy my stay.
Haeundae R is open from 7 a.m. to 11 p.m. daily.