---
The annual Thanksgiving buffet at the United Seaman's Club on Pier 8 returns for another year on Thursday, November 28th.
The cost for this year's buffet is 35,000 won for adults and 20,000 won for children aged 7-12 while kids under six can dine for free.
There are two servings — lunch from 11 a.m. to 3 p.m. and dinner from 5 p.m. to 9 p.m.
Reservations are required and can be made by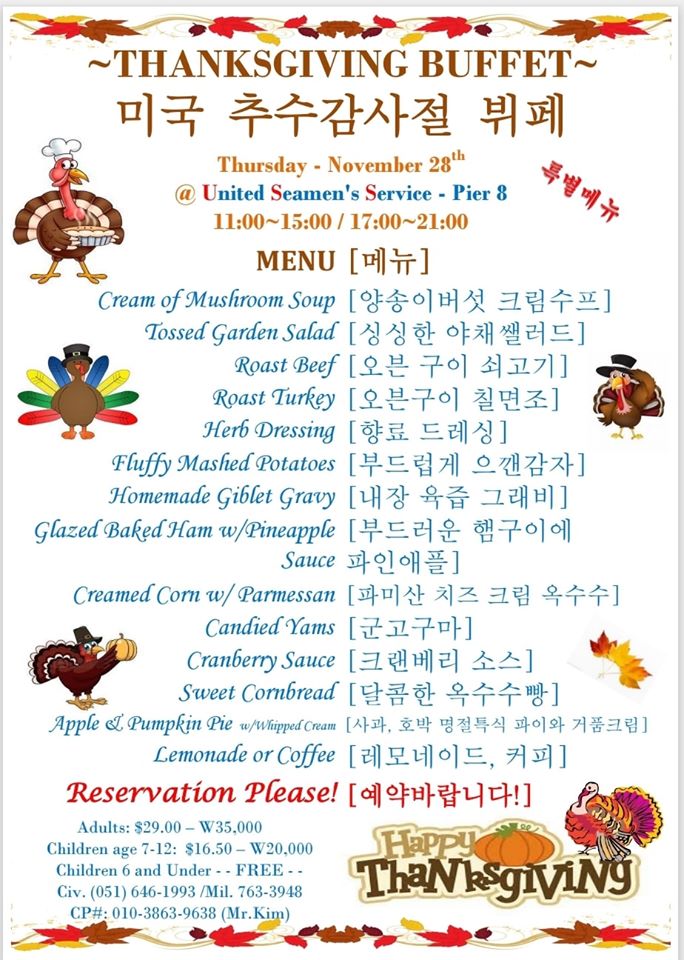 phone at 051-646-1933 or by email at [email protected]
Menu items and reservation numbers are listed below.